Every Monday, we'll look back over the previous seven days of NBA action and identify five players who shone on – and sometimes off – the court. Which players dominated week six of the NBA season?
Giannis Antetokounmpo (Milwaukee Bucks)
The 'Greek Freak' enjoyed a characteristically dominant week, keeping himself in the MVP conversation by averaging a whopping 32.75 points and 14 rebounds across four games, three of which resulted in Milwaukee victories.
The Bucks' only blemish came in a surprising 116-114 home loss to the lowly Phoenix Suns but their week's work cemented their second place in the Eastern Conference.
Through 18 games, Antetokounmpo is maintaining a field goal percentage of 57.7 per cent, boosted by unstoppable drives to opponents' rims and powerful finishes and his overall shooting discipline. Giannis can't shoot threes, so he avoids taking them in high volume, allowing his team-mates to carry that particular load.
Antetokounmpo is contributing at the defensive end too, averaging 1.4 steals and 1.2 blocks per game.
Joel Embiid (Philadelphia 76ers)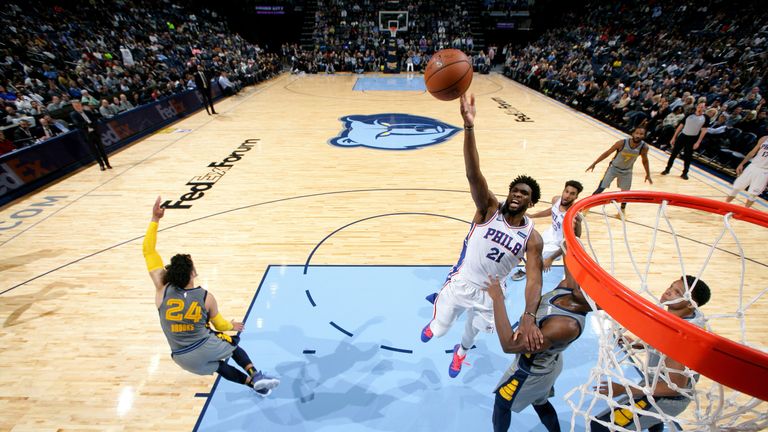 'The Process' has been having fun on and off the court this week. The Sixers won three of their four week-six games off the back of Embiid's heavy scoring, Ben Simmons' distribution and the crunch-time shooting of Jimmy Butler. Only a surprising home loss to the Cleveland Cavaliers prevented Philly from celebrating a perfect week.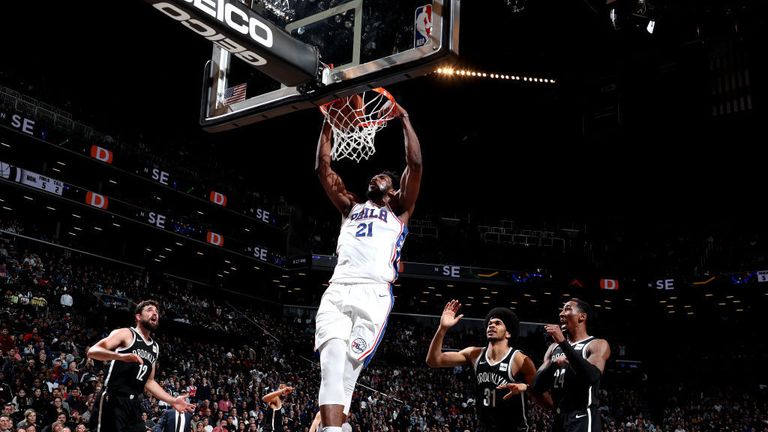 Embiid dropped 32 points on the Brooklyn Nets, had 31 points and 19 rebounds as he outduelled MVP rival Anthony Davis in the Sixers' 121-120 win over the New Orleans Pelicans 121-120 and made a point to Phoenix rookie DeAndre Ayton by scoring 33 in a 119-114 victory against the Suns.
Not content with dominating Ayton on the court, Embiid got the better of him on Twitter too.
In August attending a promotional event, Ayton tweeted a sketch of himself dunking on Embiid.
'The Process' clearly hadn't forgotten this and posted a sketch of his own, redressing the balance after the Sixers win over Phoenix.
Trey Burke (New York Knicks)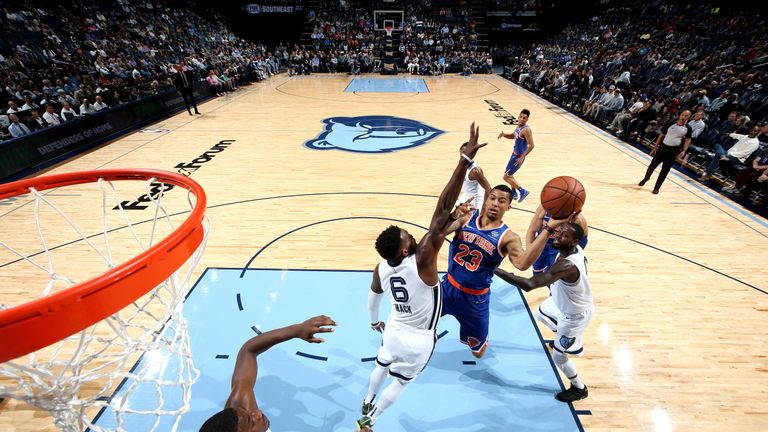 With the Knicks seemingly in 'tank mode', coach David Fizdale had benched his experienced players in favour of blooding younger stars. The losing that followed was predictable.
As a remedy, center Enes Kanter was reintroduced to the starting line-up and Burke was restored to a sixth man role after not playing at all in three of the preceding five games.
Burke responded with two game-winning contributions as the Knicks reeled off three successive wins, taking the scalps of the Boston Celtics, New Orleans Pelicans and Memphis Grizzlies.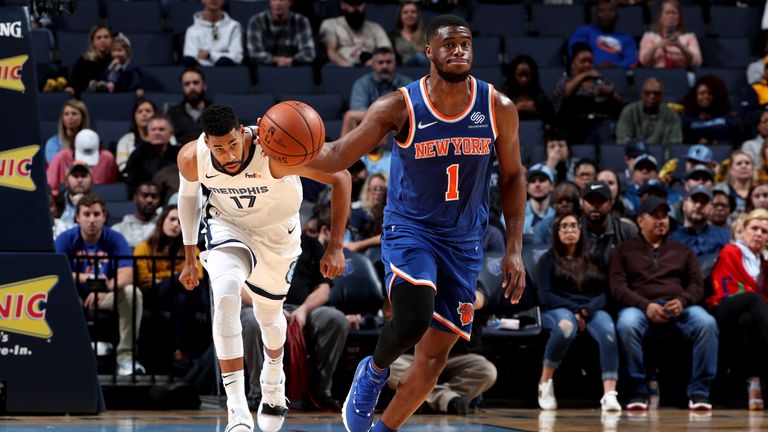 Against Boston, Burke poured in 29 points in 31 minutes to lead the Knicks to a surprising 117-109 win. In Memphis, he was at it again, scoring 15 points and making a clutch steal and setting up a game-sealing dunk for Emmanuel Mudiay.
Kyle Lowry – Toronto Raptors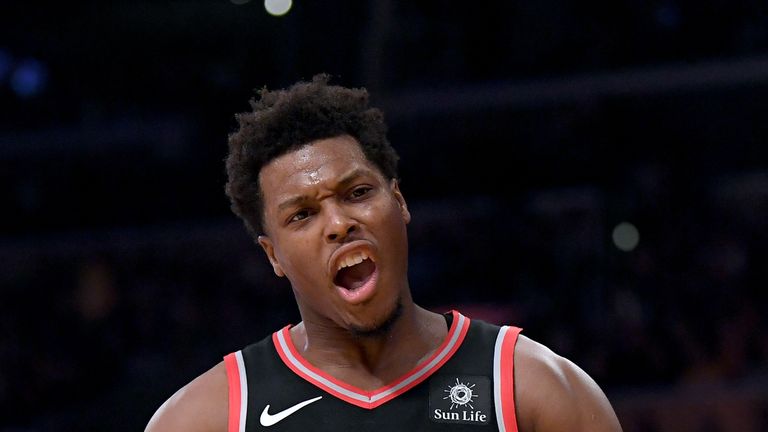 Lowry edges team-mate Kawhi Leonard this week given the latter missed two of Toronto's four week-six wins.
The Raptors improved their record to a league-best 17-4 and extended their advantage at the top of the Eastern Conference in the process.
Lowry's shooting across those four games was up and down but his distribution was elite as he totalled 41 assists. He unleashed a signature performance against the Atlanta Hawks, racing to a triple-double (21 points, 17 assists and 12 rebounds) in 31 minutes as the Raptors cruised to a 124-108 win.
Tobias Harris (Los Angeles Clippers)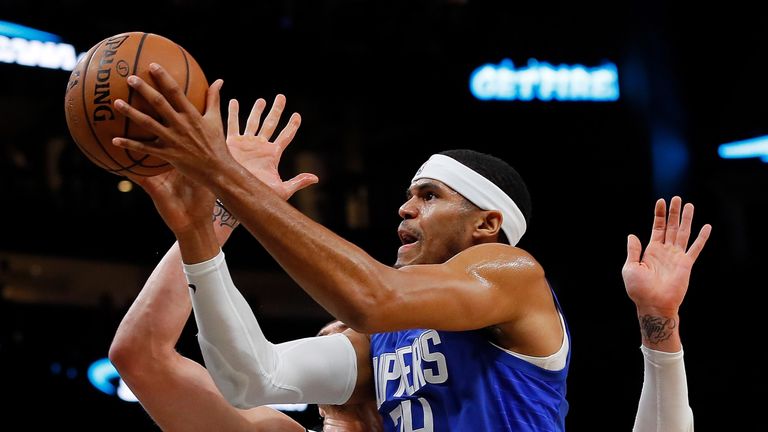 The Clippers don't boast a superstar on their roster but that hasn't stopped them ascending to the top of the Western Conference standings.
They're arguably the best-balanced squad in the West, mixing veteran savvy (Lou Williams), young talent poised to break out (Montrezl Harrell) and sharpshooting (Danilo Gallinari).
But Harris is the Clippers' best player – and he has shown why this week, averaging 24.75 points and 8.75 across four games to help the Clippers claim three wins (at Portland, at Atlanta and at home to Atlanta).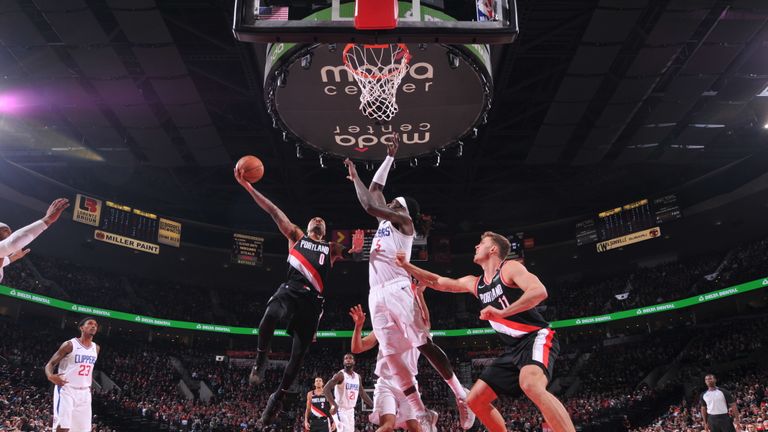 Harris' scoring efficiency has stood out in these performances, shooting 63.6 per cent (14-of 22) at Portland and 53.3 per cent (8-of-15) at Atlanta.
Harris is now averaging 21.5 points and 8.7 rebounds per game for the season. If the Clippers keep winning, he may well end up with All-Star honours in February.
Monday night's games
Milwaukee Bucks @ Charlotte Hornets, 12am
Minnesota Timberwolves @ Cleveland Cavaliers, 12am
Houston Rockets @ Washington Wizards, 12am
San Antonio Spurs @ Chicago Bulls, 1am
Boston Celtics @ New Orleans Pelicans, 1am
Indiana Pacers @ Utah Jazz, 2am
Orlando Magic @ Golden State Warriors, 3:30am
Sky Sports is the new home of the NBA in the UK with live coverage throughout the week, including selected live games free to all Sky subscribers via Sky Sports Mix.
And www.skysports.com/nba will be your home for news, reports, video and features throughout the season while you can follow us @SkySportsNBA