McDermond Center Director Steve Fouty On Cover of Indiana CPA Society's Magazine
November 30, 2018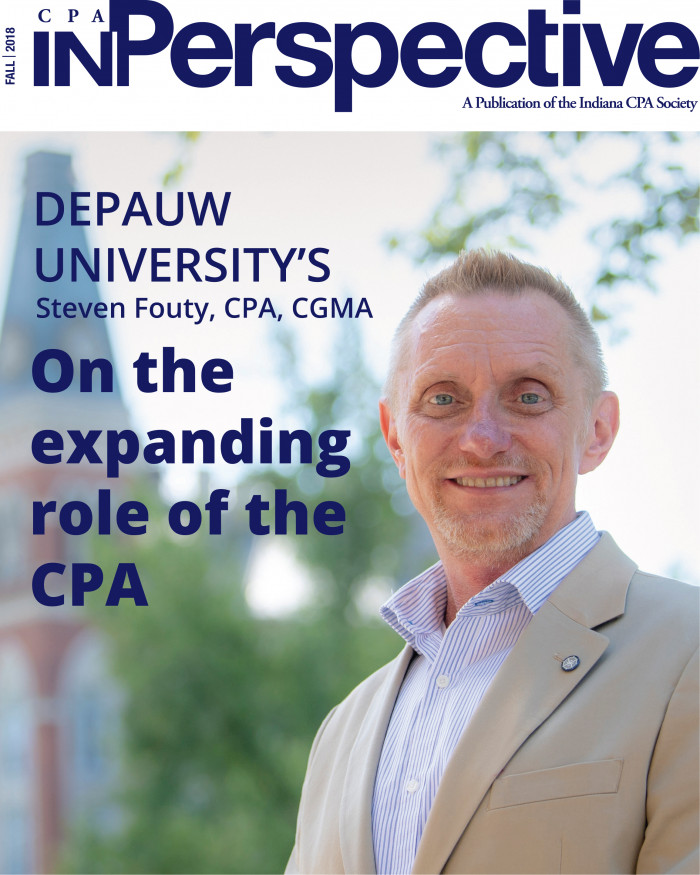 "DePauw has a history of developing outstanding entrepreneurial-minded business leaders," teven "Steve" W. Fouty, James W. Emison Director of DePauw University's McDermond Center for Management and Entrepreneurship, writes in IN Perspective. Fouty is featured on the cover of the magazine of the Indiana CPA Society and contributes a column on the role of the Certified Public Accountant, in which he discusses his transition from start-up companies to his new role at DePauw.
"Brad Stevens, head coach of the Boston Celtics who created his own career path, spent his undergraduate days in Greencastle, as did Angie Hicks, founder of Angie's List, and David Becker, who created First Internet Bank. There are many others," Fouty notes. "For me to have the opportunity to join the staff of a university that already has a great history of success stories is a dream come true, and a culmination of over 30 years of experiences in roles from controller to CFO at many entrepreneurial companies in the greater Indianapolis emerging-technology scene."
He writes, "As a CPA, the options for a career are infinite. Businesses need strategists and visionaries who also have sound financial acumen. It is this balance a CPA can provide to any organization, large or small. As a CPA, in many ways you can tailor your career to your passions. That is what I have been able to do, and I am very thankful for the opportunities I've had, and am excited for the challenges still to come."
Read the complete essay at the publication's website.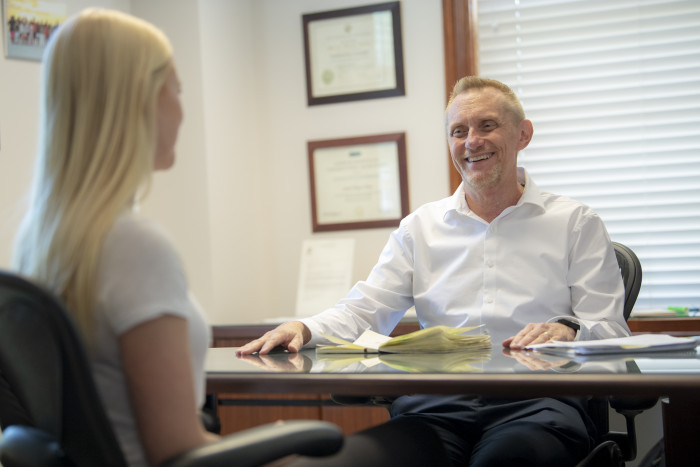 Steve Fouty came to DePauw in July after serving as chief financial officer of ClusterTruck, and is founder and CEO of TotallyWhole LLC. He was named to the inaugural "Indiana Tech 25" and has served under a number of the state's top tech visionaries: among them Scott Dorsey, Don Brown, Jenny Vance '00, Ali Sales Roach '03, and Scott McCorkle. 
A graduate of Indiana University's Kelley School of Business, Fouty is both a CPA and a Chartered Global Management Accountant.
Learn more here.