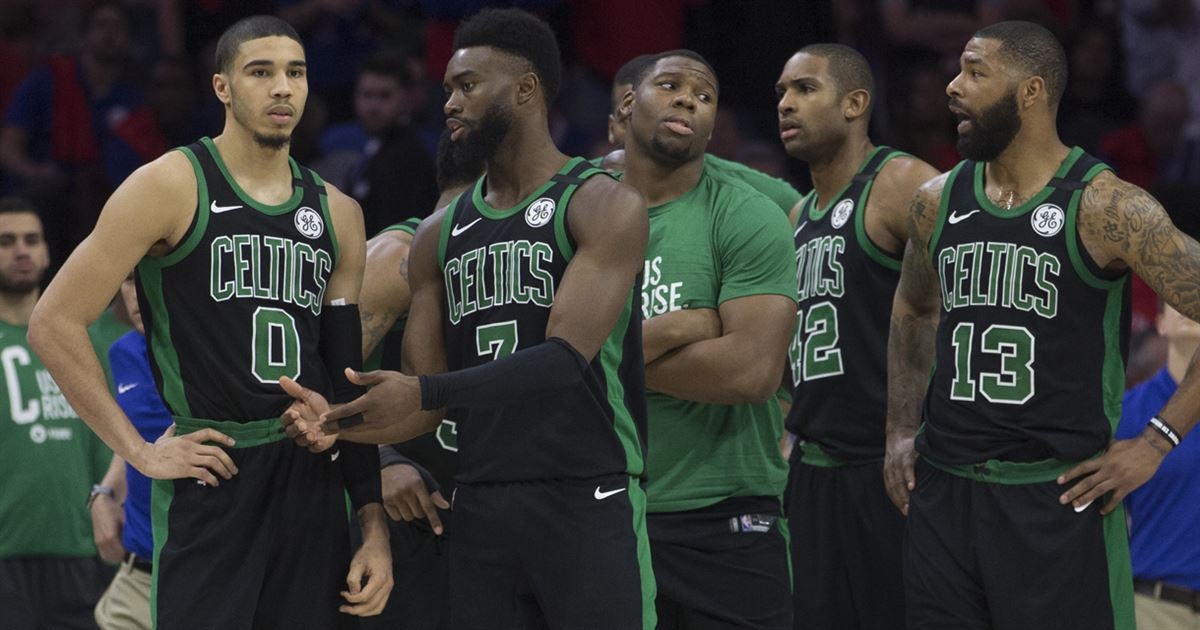 Gordon Hayward thinks that people might be prematurely writing off the Eastern Conference ahead of the 2018-19 NBA season. 
"The East is still going to be a tough conference; I think a lot of people are writing the East off," Hayward said, via ESPN. "There were some surprises last year in the East, and there are still going to be teams that have young talent that gained a lot of experience last year that will be tough match-ups for us." 
The Toronto Raptors made major noise recently by acquiring Kawhi Leonard from the San Antonio Spurs, but even with Leonard now in the East, Hayward still likes Boston's chances. 
"Toronto was a good team with DeMar, so with Kawhi, they'll be just as good," Hayward said. "He changes them a little bit. They'll for sure be a good team. I still like our chances, and I feel like we've got enough to win the whole thing. He's a guy that will add some toughness to their team defensively, a little versatility. He's a two-time defensive player of the year, so he's always a matchup problem out there on the wing. We'll be ready for him."
Despite what he views as a tough conference, Hayward thinks that the Celtics have what it takes to not only contend for an Eastern Conference title, but for an NBA title as well, thanks largely to the team's depth. 
"That said, I'm confident that we've got everything we need to make the run at the whole thing," Hayward said."… We've got a lot of depth. We basically signed everybody back, so we're going to run it back. I'm very excited, very excited for what we can do as a team. Last year was a great year, although we had some injuries, and obviously not for me individually, but a great year for the Celtics, as far as guys getting experience in being put in situations they probably wouldn't have been put in. That's invaluable, so I think we're looking up."

While Hayward is not yet back to playing full five-on-five basketball after missing the entirety of the '17-18 season after shattering his ankle on opening night, he recently dunked off of his left foot for the first time since the injury, which is a solid sign in terms of his recovery.
"I dunked the basketball for the first time off my left foot — without pain — last week," Hayward said, via Boston.com "That felt awesome. I went into it very soft and gingerly, and after I did it, I was like, 'OK, that didn't hurt it all.' I did it again, and it felt good."
When he returns to action, Hayward will be joining a Celtics squad that was just a single win away from an NBA Finals appearance last season without him.