A few days after having his best game of the season, Boston Celtics forward Gordon Hayward struggled once again in a loss to the Indiana Pacers.
Despite the 6-3 start to the 2018-2019 season, the Boston Celtics have weirdly been a model for remarkable inconsistency. No one has represented that more than their $127 million forward, Gordon Hayward, who struggled once again in a loss to the Indiana Pacers on Saturday night.
Coincidentally enough, this was only two nights after one of his best performances of the regular season against the Milwaukee Bucks. In that contest, Hayward scored 18 points on 6-11 shooting in a 117-113 win.
On Saturday against Indiana, the former Utah Jazz star went 2-10 from the field, and 0-5 from three-point land in 26 minutes, scoring only four points. He also made a key turnover in the final three seconds when the Boston Celtics found themselves down by one following a huge Victor Oladipo three.
More from Chowder and Champions
In the end, Boston would end up losing 102-101 after the turnover, with Oladipo also obtaining the final steal. After a slow start, the Pacer star finished with 24 points and 11 rebounds.
So far this season, Hayward has seen a significant drop in all of his numbers from 2016-2017 (his final year with the Jazz).
Celtics fans should have expected this after he broke his leg in the very first game back in October of 2017. Not to mention, Brad Stevens' squad is as deep as it's been in quite a while, so an effective drop-off was imminent anyway.
Despite that, Hayward is only averaging 10.4 points-per-game on 46 percent effective shooting (which takes into account field goals from two-point and three-point range, as well as free-throw percentage). If you watch the highlights, the forward is not as aggressive as he once was with his old team. He's settling for a lot of three-point shots, and isn't creating like he used too. And even when he does attempt those threes, his form looks awkward. It's almost as if he's nervous to put up a shot. Watch the highlights, and you'll see what I mean.
A lot of this most likely stems from the injury. As he continues to recover, Stevens will probably utilize him more in pick-and-roll, meaning he'll cut to the rim at a higher rate. As of right now though, he looks scared to play. He's averaging almost as many three-point attempts as he is two-pointers (four threes compared to six twos). His lack of aggressiveness shows through the fact that he's only averaging one free-throw attempt per-contest, while shooting 61 percent at the line. That's a huge drop-off compared to his career average of 81.9 percent.
It's only been nine games, so it's a little unfair to completely overreact based off of Hayward's recent performances. However, something has just seemed off when watching these games so far. Hayward has hardly been the only one who's struggled as well. Kyrie Irving looked incompetent for the first few games until he cut his hair.
Jaylen Brown has only shot 36 percent from the field in 26 minutes of play. And Jayson Tatum has seemingly gone down to Earth after a stellar start. It's great to see someone different showing up every night (Daniel Theis was once the leading scorer in a 20-point win this year), but the offense continues to be stagnant. Currently as a team, the Boston Celtics are shooting a measly 41 percent from two-point range, which is good for 29th in the league, despite the fact they are averaging a passable 103 points-per-game.
Even with all of this surplus of talent, their still a grit-and-grind team (they're still one of the best teams when it comes to point differential and points given up). Sometimes that can backfire, as it did Saturday night.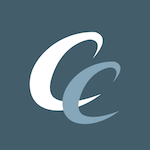 Want your voice heard? Join the Chowder And Champions team!
Up next for Boston is a west coast road trip starting on Monday with a red-hot Denver Nuggets squad (8-1) that features one of the brightest young talents in Nikola Jokic, as well as a fast-paced no holds barred offense.
With an improved Mike Malone defense, Denver will be ready for anything Coach Stevens will throw at them. Hopefully, the Boston Celtics' offense will get their act together by then.