Following a 1-4 road trip, Boston Celtics head coach Brad Stevens is taking the blame when it comes to the team's struggles to start the season.
The Boston Celtics simply aren't as good as advertised so far to start the 2018-19 NBA season.  But, Brad Stevens tried to warn everyone and is now taking the blame when it comes to getting the best out of a very deep, talented roster.
Following a 100-94 loss to the Portland Trail Blazers to end a very disappointing 1-4 road trip, the Celtics now find themselves 7-6 and looking like the fifth best team in the Eastern Conference rather than the perennial favorites entering the season.
They are simply not getting it done consistently on both sides of the court.  While the offense will come around, what's more disappointing is the defense.  When players like Jamal Murray and Devin Booker scoring at will against the Celtics, Stevens recognizes his role in the team being outplayed in many games throughout the early part of the season.
More from Chowder and Champions
"You find your flow by making the next right play and playing hard, that's it," Stevens said following Sunday night's game, via MassLive.com.  "When you're in the game, you have a job to do on that possession, you do it.  Then if you do it really well over and over again, you have a good team.  We're not there yet and so that, to me, is well-coached teams get there.  We're not a well-coached team right now, that's pretty obvious."
To Brad's defense, he is trying to work in two All-Star players like Kyrie Irving and Gordon Hayward.  With Hayward, he is working in a player who didn't play an entire NBA season.
At the same time, he is trying to divide playing time and find the right combinations for a deep and talented team.
But, like he preaches when his team doesn't play well, there is no excuses.  This team needs time to get better and the coaching staff has to help them find that chemistry.  Whether it's a change in the starting lineup or a rotational changeup, the Boston Celtics simply have to have their identity before the season progresses even further.
As Stevens pointed out, it starts with consistency.
"I'd like to see us like find some consistency at some point," Stevens said.  "We've started some games – the Denver game we started off great.  Utah game we started off great.  Phoenix and tonight were disasters.  So, I think that it's not consistent, whatever our issues are."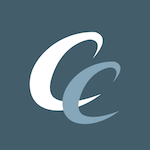 Want your voice heard? Join the Chowder And Champions team!
It's all going to start on the defensive end and with effort.  This team is not good enough right now to just step on the court and win ball games.  Teams are aiming for them and players like Kyrie Irving, Al Horford, Gordon Hayward, Jayson Tatum and Jaylen Brown need to match that effort.