Among planned innovations is new 'street-to-seat' private entry experience.
Posted: November 12 2018
By: Stephan Georgiou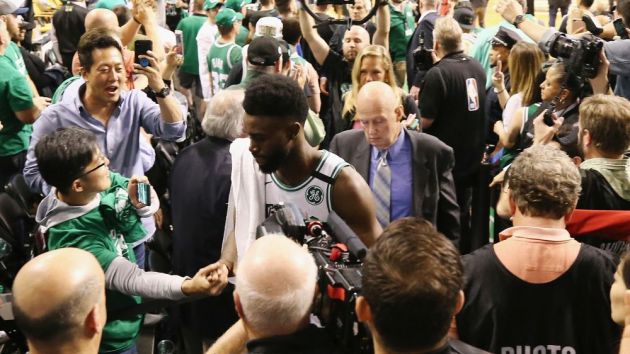 Boston's TD Garden, home to National Basketball Association (NBA) team Boston Celtics and the National Hockey League's (NHL) Boston Bruins, is to undergo a US$100 million expansion.
Announced by arena operator Delaware North, the hefty investment from the Jacobs family follows the completion of the first phase of its 'The Hub on Causeway' joint venture development with Boston Properties, which began construction in 2015.
The second 'Legendary Transformation' phase is already underway, with the hospitality company officially announcing a further expansion taking place across the next two years, providing 50,000 square feet of additional space with extra dining areas, restrooms and larger team locker rooms.
Work will also take place within the arena's surrounding area, improving public transport links to the venue and increasing the size of stadium car parks.
Also among the first year of innovations is the new 'street-to-seat' experience, which allows private members to reach their seats quickly thanks to a smart technology elevator system that streamlines fans' entry to the arena when scanning their ticket at private entrances.
The latter phase of TD Garden's expansion will see the creation of additional hospitality spaces, including a top-floor party deck for members and studios for group events, as well as improved bar and lounge areas. Arena concourses will also be expanded, while improvements will be made to general seating and the venue's lighting displays.
On the expansion, TD Garden president Amy Latimer said: "The Jacobs family's expansion investment will further the goals to redefine the fan experience and cement the arena's reputation as an innovator and industry leader.
"The 'Legendary Transformation' will bring new entry experiences, expanded concourses and gathering areas, new clubs, enhanced food and beverage offerings, and new team locker rooms."
Both current tenants of TD Garden, the Celtics and Bruins have played at the arena since 1995.