Marcus Smart's skills can't be quantified. In the analytics era, Smart is the anomaly. The Boston Celtics would be losing the heart and soul of their team if the let Smart walk.
Marcus Smart is such an intriguing player. He is so talented on one end of the court, but so awful on the other. Still Smart got to show his worth last season as the Boston Celtics 6th man and he didn't let the opportunity go to waste.
Now Smart is looking to get paid. It was believed that Smart was looking to make about $15 million a year.
It doesn't look like that will be happening. Free agency hasn't treated Smart well.
Smart may not be putting up insane numbers, but the Celtics need him on their team. If he walks a major piece of the Celtics leaves as well.
So here are 3 reasons the Boston Celtics need to re-sign Marcus Smart.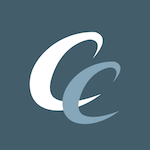 Want your voice heard? Join the Chowder And Champions team!
Write for us!