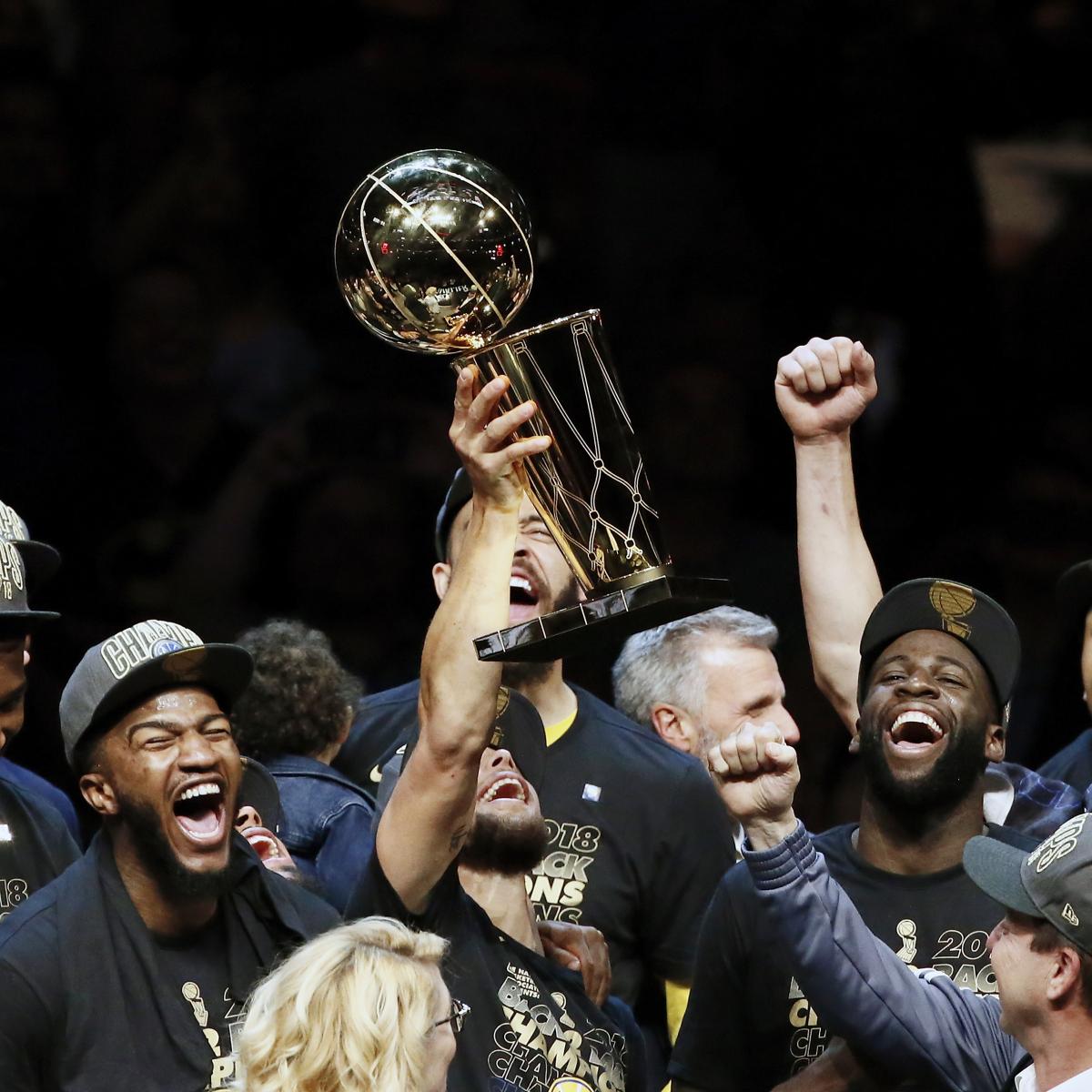 Three of the four teams that reached the NBA conference finals last season are favored to win the most games during the 2018-19 season.
Per Gilles Gallant of OddsShark, the defending NBA champion Golden State Warriors have the highest over/under win total at 63.5. The Boston Celtics (58) and Houston Rockets (55.5) round out the top three. 
The Philadelphia 76ers and Toronto Raptors are the only other teams favored to win at least 50 games (54.5). 
The Celtics, Sixers and Raptors play in the Atlantic Division and all three won over 50 games last season. Toronto, which had the best record in the Eastern Conference at 59-23, added Kawhi Leonard in an effort to reach the NBA Finals for the first time. 
After signing LeBron James in July, the Los Angeles Lakers are favored to have the highest win increase. Their over/under is set at 49.5 victories after going 35-47 in 2017-18. 
Gallant noted he would easily take the Lakers to go over that total in part because they have 12 games against the Los Angeles Clippers, Phoenix Suns and Sacramento Kings. The Kings (26) and Suns (28.5) have the two lowest over/under totals among Western Conference teams. 
While the Lakers stand to benefit from James' arrival, his departure has led to the Cleveland Cavaliers falling far out of favor. The defending Eastern Conference champs' win total is set at 30.5, essentially even with the New York Knicks (30). 
The upside for the NBA is 17 of the league's 30 teams are favored to finish above the .500 mark. Even as the Warriors continue to look like an unstoppable force, that level of parity will keep fans more engaged throughout the year and could help curtail possible tanking scenarios.