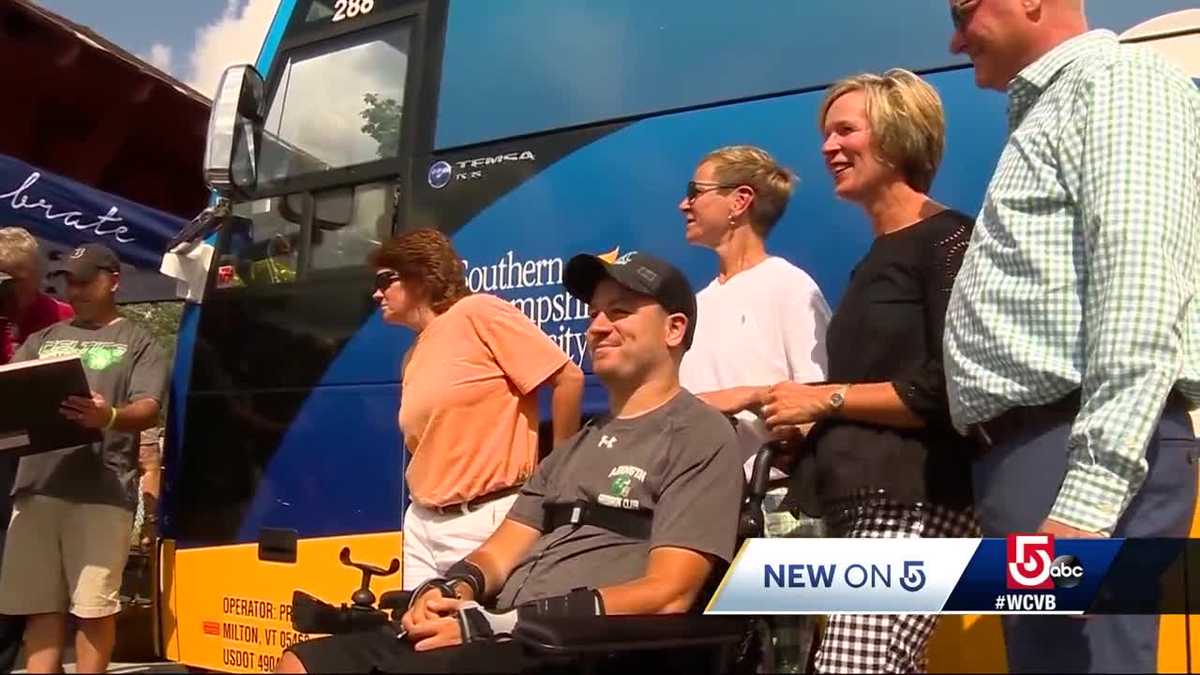 ARLINGTON, Mass. —
Nick Malafronte suffered a severe spinal cord injury in a swimming accident as he was working as a lifeguard seven years ago.
Southern New Hampshire University surprised Malafronte Tuesday by delivering his bachelor's degree in business administration.
The huge Boston Celtics fan received a second surprise: a custom-made jersey from the team, delivered by Lucky the mascot.
The day was a true celebration of Malafronte, who has faced a long road to recovery, a road that continues.
Malafronte was lifeguarding at Island Grove, a park in Abington, in the summer of 2011. Near the end of the day, a freak accident caused him to hit his head as he fell into the water.
He was underwater for about 10 seconds, when the heroic work by his fellow lifeguards saved Malafronte's life.
Doctors first told him he may never have use of his arms again and virtually no overall mobility, but he didn't take no for answer.
He's spent years in grueling rehab, spending several hours-long sessions per week, working to gain the use of his arms and continuing to get stronger.
Malafronte said he's not sure what's next for him, but welcomes anyone who may want to hire him.
AlertMe