The Boston Celtics have not looked like an Eastern Conference powerhouse thus far in 2018. As a result, Kyrie Irving's patience seems to be wearing thin.
The Boston Celtics just finished off an abysmal week-long road trip on Sunday night, with a 100-94 loss against a tough Portland Trail Blazers team. All in all, Brad Stevens' squad finished the group of games with a horrendous 1-4 record.
Star point guard Kyrie Irving was frustrated once again after the loss, and had no problem showing it in a postgame interview. In the video, Irving says that it would be nice if the Boston Celtics had a 14- or 15-year veteran who could understand the team's current situation, without overreacting.
According to NBC Sports, Irving said that they're not as good as they think they are. The cause for this animosity seems to be from attitude and effort, something that clearly has been lacking as of late.
More from Chowder and Champions
These feelings come after what's been a hectic summer for the point guard. One in which he stated his desire to re-sign with the Boston Celtics after the 2018-2019 season, where he'll be a free agent whenever the next offseason starts.
However, there were rumors regarding Irving's possible aspirations to leave Boston, and head somewhere near New York, back in June. He apparently wanted to be with Jimmy Butler, but now that Butler is on Philadelphia, things have gotten a bit weird.
Celtics fans shouldn't be too worried about these comments from their All Star. As my boss Tarringo Basile-vaughan said in his own piece, Stevens is the one taking the blame for these poor performances.
The coach shouldn't be too angry with himself though, as the offense did find a bit of a flow down the stretch in a majority of these contests. First, they were trading baskets on Thursday night with the Suns during overtime, and then doing the same at Portland on Sunday. The defense surprisingly is what really cost them.
Since the Denver Nuggets game on Tuesday (where Irving also expressed frustration with Jamal Murray), the vaunted Boston Celtics' defense gave up more than 100 points in every contest, including 123 against another defensive-minded Utah Jazz squad.
A lot of this has to do with Gordon Hayward's struggles, which have continued into Sunday night, where the forward finished with seven points on 3-7 shooting. He definitely still needs time before he officially gets back to full strength, which probably won't happen until March at the earliest. People have to remember the severity of his injury.
In the meantime, it's still only just November, and regardless of what Irving has been saying, the point guard is still playing at a high level. After an abnormally slow start to the season, Irving has surprisingly looked fantastic after having surgery on his knee in the offseason. His performances in Phoenix and Portland especially, where he scored 39 and 21 respectively, are signs of improvement.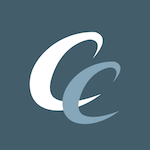 Want your voice heard? Join the Chowder And Champions team!
Things will undoubtedly improve for Stevens and company, even if it doesn't result in a one-seed. As Irving says in the same interview, the NBA season is a marathon, not a sprint.