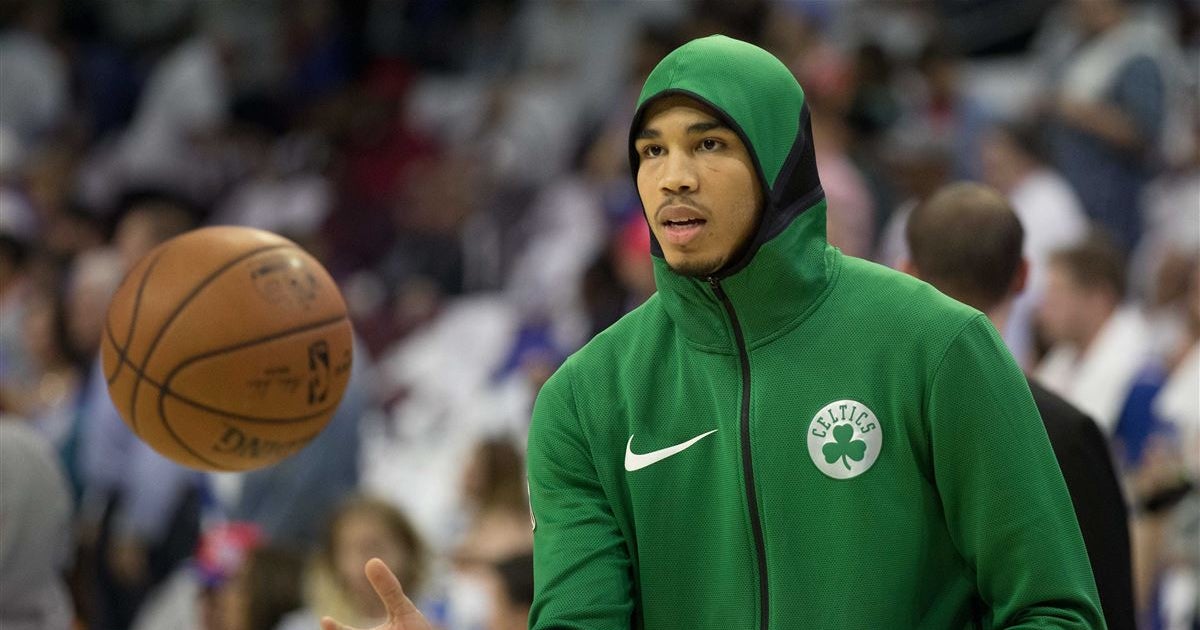 Wanting to take the next step in his on-court development, Boston Celtics forward Jayson Tatum spent some time working out with his idol and Los Angeles Lakers legend Kobe Bryant this offseason.
For Tatum, working out with Bryant was a dream come true, especially since he used to emulate the Lakers legend's moves when he was a child. That's at least what Tatum's father said the versatile Celtics forward used to do.
"He'd just emulate the moves he saw Kobe do to the best of his ability," Justin Tatum told the Boston Globe's Adam Himmelsbach. "Jayson's coordination was really good for a young kid."
"And it wasn't just about seeing clips," Justin Tatum added. "He'd actually try to do those things out there on the court at that young age then. He obviously had some of the moves down in high school. It was a passion of his."
Training with Bryant actually meant so much to Tatum that he couldn't kept gushing about the experience to his father.
"We had over an hour, hour-and-a-half conversation," Justin Tatum said. "He was like a kid in the candy store. It was like he was 20 years old going back to 12, or even 9.
"It was just good to hear your son on the other end meet his idol, talk to his idol, and hear his idol say a lot of good things about him. It just gives him more drive. That's just more fuel to a kid that's already ready to go. It was a blessing to hear how happy he was."
But while Tatum was thrilled to work with Bryant, the Lakers legend has always thought quite highly of the Celtics forward.
"His game is really well flushed out,'' Bryant said about Tatum in April. "Great midrange game. He can post up. He can finish at the rim. He handles the ball very well. He can shoot the long ball. I think there's still little itty-bitty things that he'll need to develop as his game progresses. Defenses tend to double him more to catch up to him.
"By and large, I love what I'm seeing from him, especially on the defensive end. Most young players coming nowadays just want to do the cute stuff. He seems to be the kind of player that doesn't mind getting dirty and being physical and playing hard at both ends of the floor.'
Besides for training with Bryant, Tatum has been working hard in the offseason to improve his overall game. Because of his hard work in the offseason, Tatum's father believes his son is going to be even better next year than he was as a rookie.
"If you think Year 1 was really good, get ready for next year," Justin Tatum said. "That's just something that fuels him.
"A lot of other rookies or other players probably took, like, more than a month off. He maybe took a couple weeks, and right now he's trying to learn from the top-notch people. I think it's just going to really enhance his game with a bigger leap to next year."