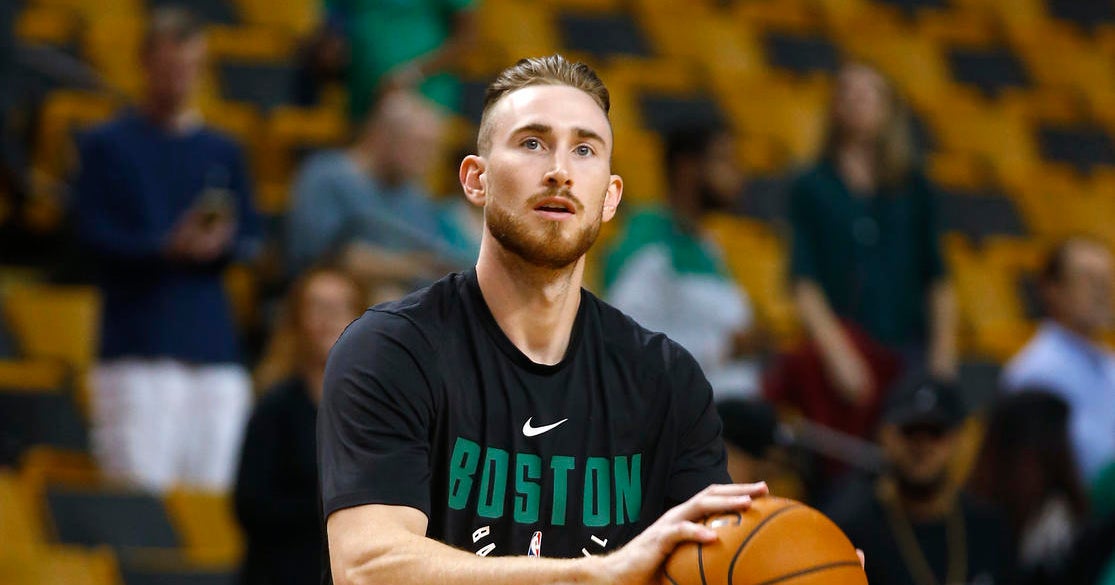 Expected to return from a season-long injury at the start of the upcoming season, Gordon Hayward is well aware that the Celtics faithful will give him a rousing ovation when he finally plays in his first game in Boston. Hayward however, has one simple request for Celtics fans – chant Daddy's always happy" when he's playing.
Hayward made this request during one of his recent Fortnite streaming sessions on Twitch.
Via Bleacher Report:
.@gordonhayward is brainstorming chants with his Twitch viewers ???? pic.twitter.com/1MdvG2hmIz


— B/R Gaming (@BRGaming) August 9, 2018
"If any of you guys are going to go the games at TD Garden, you gotta get a 'Daddy's always happy' chant going," Hayward said. "That would be awesome. You know what I mean?"
If you are confused and wondering why in the world Hayward wants Celtics fans to call him daddy, well believe it or not but it actually makes some sense.
Back in early July, the Hayward family posted a gender reveal video for their third child and in that short clip, Hayward's wife, Robyn, asks the Celtics star if he is happy with them having another girl as pink balloons come out of a cardboard box. Seemingly not thrilled, Hayward in a monotone voice told his wife that, "Daddy's always happy."
Hayward's unamused response quickly turned into a meme on Twitter and by asking Celtics fans to chat "Daddy's always happy" to him during games, he has now clearly embraced the internet jokes about him. It of course remains to be seen if Celtics fans actually chant such a ludicrous and ridiculous thing at Hayward but maybe if he keeps asking, they will fulfill his wish.