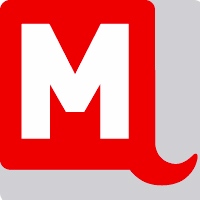 The Boston Celtics knew backup point guard Shane Larkin would not be returning next season. Now, they know where he'll play. 
Larkin will sign a one-year, $1.8 million offer sheet with Anadolu Efes of the Turkish League, according to international basketball reporter David Pick.
Larkin's time in Boston appeared done before the NBA's official free agency period even began July 1. The Celtics agreed to a contract with point guard Brad Wanamaker, who (ironically) spent last season playing in the Turkish League, at the end of June. They made the deal official a few days later. With point guards Kyrie Irving and Terry Rozier already on the roster, that didn't leave room for Larkin — unless Boston were to make a relatively unexpected move. That hasn't happened, and now, Larkin is off to Turkey.
The 25-year-old, who the Dallas Mavericks selected with the 18th pick in the 2013 NBA Draft, played consequential minutes for the Celtics this past season, stepping into the backup point guard role once Irving went down for the season with a mid-March knee injury. He averaged 7.2 points and 3.8 assists in 24.3 minutes over 12 regular-season games following Irving's final appearance. 
Larkin has previously played overseas. He spent the 2016-17 season with Baskonia of the Spanish ACB League. Anadolu Efes' roster includes former NBA players James Anderson and Rodrigue Beaubois. 
Larkin averaged 4.2 points and 1.8 assists while shooting 36 percent from 3-point range for the Celtics this past season.
—
Fred Katz covers the Celtics for MassLive.com. Follow him on Twitter: @FredKatz.