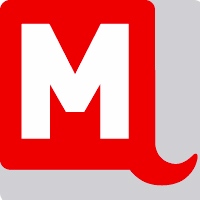 Shane Larkin doesn't have to say nice things about the Boston Celtics anymore. But that hasn't stopped him from doing so.
In a recent interview with The Boston Globe, Larkin, who spent this past season as a Celtics backup point guard, said 2017-18 rookie Jayson Tatum can become a top-five player. Easily.
"His potential is unlimited," Larkin told Adam Himmelsbach. "He's 6-foot-10 (Tatum is actually listed at 6-foot-8), he's got the ball on a string, he can shoot it with anybody. Defensively, he's very smart. He's always in the right place, and he's still going to continue to get better and grow and get smarter. And I think with the skill set he already has, he can easily be one of the top five players in the league if he continues to work and lock in and really devote himself to the game."
Larkin's take provides the most extreme version of Tatum's career, but it's hardly outlandish.
The 20-year-old finished third in Rookie of the Year voting inside one of the NBA's strongest ever group of first-year players. Philadelphia 76ers everything-man Ben Simmons ended up topping Utah Jazz guard Donovan Mitchell for the award. 
Tatum, however, saved his best for the postseason, when the Celtics were missing All-Stars Gordon Hayward and Kyrie Irving. He is the first ever rookie to average 18.5 points per playoff game on a team that made the conference finals under the league's current playoff format. 
Tatum, who the Celtics selected after trading for the No. 3 pick in the 2017 NBA Draft, projects to be part of a 2018-19 starting lineup that includes Irving, Hayward, fellow young talent Jaylen Brown and veteran big man Al Horford.
Larkin remains a free agent. The Celtics, who signed Brad Wanamaker to be their third point guard early in free agency and who already have Irving and fellow point guard Terry Rozier, probably will not bring him back. Boston's roster is currently at the maximum 15 players, though Rodney Purvis, who the Celtics just traded for, is not on a guaranteed contract.
—
Fred Katz covers the Celtics for MassLive.com. Follow him on Twitter: @FredKatz.