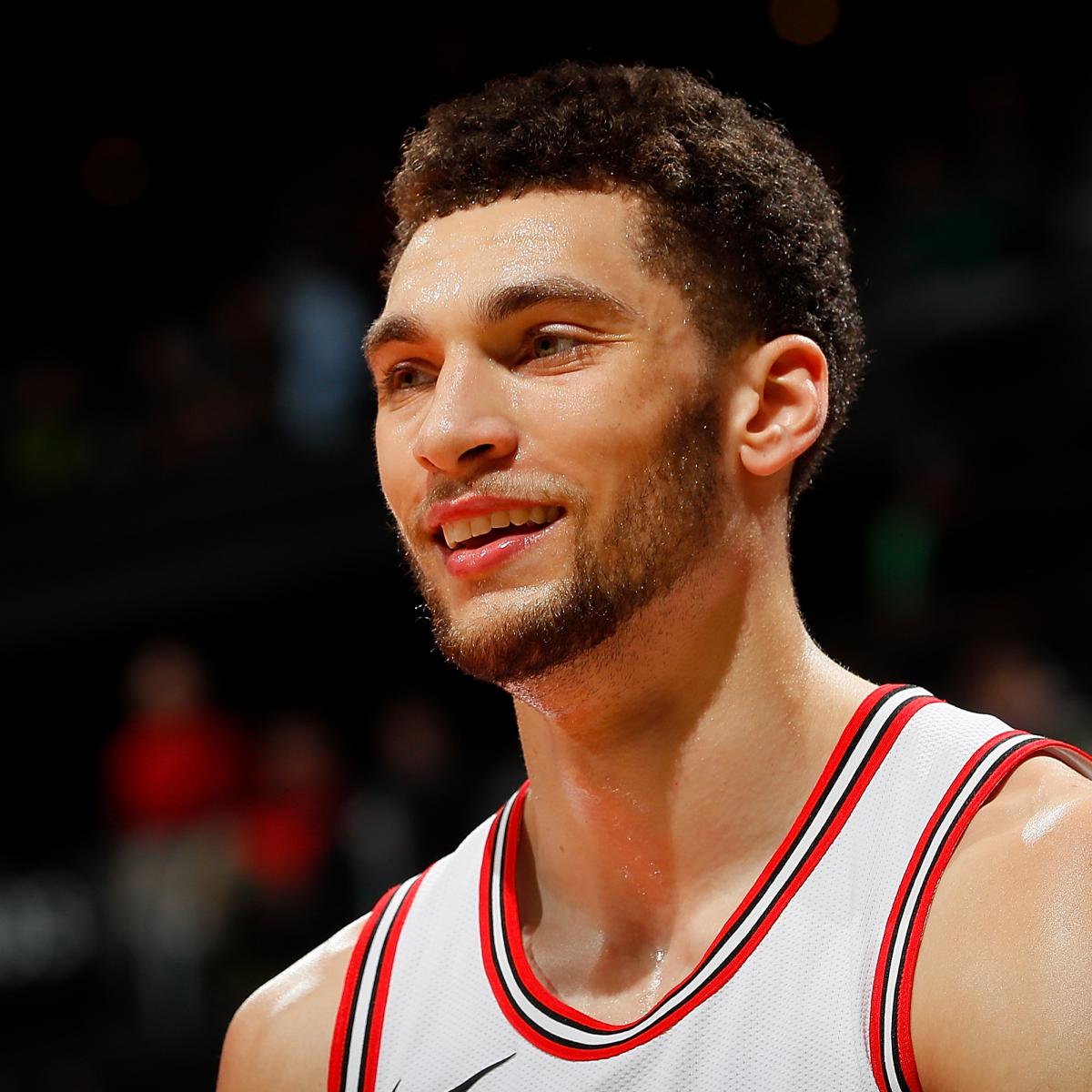 Gene Sweeney Jr./Getty Images
Dallas Mavericks: Paying DeAndre Jordan
Faulting the Dallas Mavericks for acquiring a convincing talent like DeAndre Jordan is a tough sell, especially since they're just bringing him aboard on a one-year contract worth $22.9 million. He'll slot in as the team's starting center, and an opening quintet comprised of Jordan, Dirk Nowitzki, Harrison Barnes (or Wesley Matthews), Luka Doncic (or Matthews) and Dennis Smith Jr. should be enough to hang around on the outskirts of the Western Conference playoff picture.
But this is still a minor mistake because the Mavericks aren't leaning into their youth movement. Instead, they're trying to skip steps in the rebuilding process and likely dooming themselves to a non-elite lottery pick in the 2019 NBA draft. Accepting their fate for one more season would've made for the wiser decision.
Denver Nuggets: Avoiding the Luxury Tax
Money has to come into consideration, but how much better would the Denver Nuggets be if they had decided to eat the full extent of the luxury-tax costs and keep their nucleus together? Though we can't force an ownership group to pay more than it's comfortable paying, we can lament the fact that a team's ceiling was diminished for purely financial reasons.
The Nuggets did well to trade Wilson Chandler into the Philadelphia 76ers' cap space, only giving up a future second-round pick in the process (to The Process?). But that's only true if we accept the underlying assumption that they had to deal a valuable two-way player at a position of need in order to cut costs.
Memphis Grizzlies: Letting Tyreke Evans Walk
The magnitude of this move is enough that it technically could receive its own featured slide. Tyreke Evans was a revelation for the Memphis Grizzlies in 2017-18, and losing the man who finished 26th in real plus-minus and 35th in total points added (despite missing 30 games) for absolutely nothing is certainly painful. Plus, the Grizzlies were a whopping 11.5 points per 100 possessions better when he played during his lone season on Beale Street.
But that would be cheating, if only because that decision wasn't made during an offseason in which the Memphis brass could only offer Evans the mid-level exception. The bigger misstep came last year, when the franchise should've realized the inevitability of this outcome and dealt him prior to the trade deadline to receive at least something for his services.
Milwaukee Bucks: Overpaying Ersan Ilyasova
Can you blame the Milwaukee Bucks for coveting Ersan Ilyasova's services? When you're building a team around Giannis Antetokounmpo, you should indeed be trying to surround him with as much shooting as humanly possible, and the stretch 4 spent the 2017-18 campaign taking 3.7 triples per game for the Atlanta Hawks and 76ers, connecting on them at a 36 percent clip.
But giving him a three-year, $21 million contract still represents a bit of an overpay for a man who's already celebrated his 31st birthday. The potential damage was lessened by his non-guaranteed 2020-21 salary, but FiveThirtyEight's CARMELO projection system still expects the veteran to be worth only $15.3 million over the course of the pact.
New Orleans Pelicans: Potentially Upsetting Anthony Davis
The New Orleans Pelicans saved themselves by signing Julius Randle to a reasonable deal and acquiring Elfrid Payton on the cheap. Their core, comprised of Randle, Payton, Jrue Holiday, E'Twaun Moore, Nikola Mirotic and Anthony Davis, should be enough for the Pels to remain in the playoff hunt, despite the remarkable difficulties associated with the half of the NBA in which they play.
But they still allowed Rajon Rondo and DeMarcus Cousins to escape in free agency. The departures of those former Kentucky Wildcats could end up being positive moves (the former has clearly declined despite his enduring reputation, and the latter is coming off an Achilles injury), but they still run the risk of upsetting the franchise cornerstone. Davis—another former UK star—needs to be convinced that everything by the bayou is going swimmingly, but that wasn't a strong start to the newest chapter.
Philadelphia 76ers: Trading Mikal Bridges
The Sixers can't be too concerned about their decision to trade the No. 10 pick in the 2018 NBA draft. They still landed a rookie (Zhaire Smith) with immense upside who complements the incumbents nicely and figures to contribute both with his defensive intensity and cutting prowess. That they also onboarded a 2021 first-round pick for essentially moving down six slots only helps.
But I still can't shake the feeling that Mikal Bridges was an even better fit, a piece who could have elevated the team's ceiling until it represented that of a title contender. His spot-up shooting is an element Smith can't provide, and it's a necessary one for working alongside Ben Simmons and Joel Embiid.
Utah Jazz: Dante Exum's New Deal
Dante Exum could easily justify his new contract (three years, $33 million if he meets all incentives), and breaking out into the player the Utah Jazz envisioned when they made him the 2014 NBA draft's No. 5 pick would fill a distinct need in Salt Lake City. The team is still searching for a complementary scoring talent alongside the fast-rising Donovan Mitchell, and if Exum blossomed into an off-the-bounce threat, that would alleviate some of the responsibilities incoming rookie Grayson Allen is sure to endure.
This is still, however, a ton of money for a player with such a lengthy injury history, particularly because he's often struggled to gain any semblance of rhythm when his body is in working order. The flashes have been present, but they're still merely flashes.