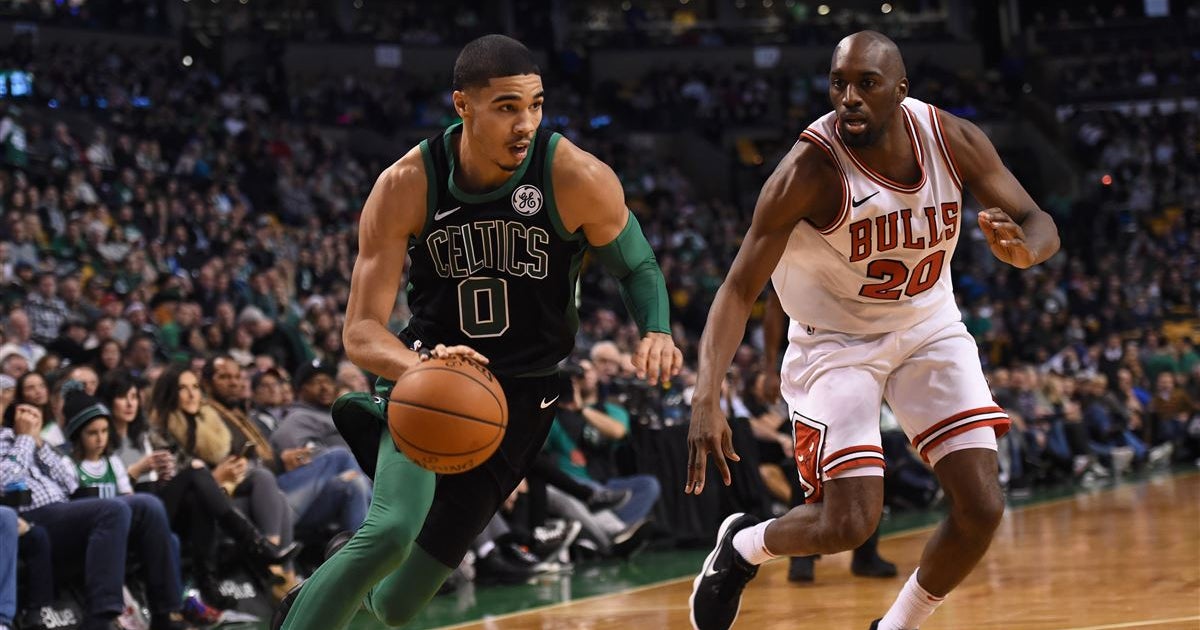 The NBA offseason is coming to a close and the 2018-19 season is right around the corner.
On Wednesday, the NBA announced some significant dates on the season schedule with the opening night, Christmas Day, and Martin Luther King Jr. Day games being revealed. TNT analyst Charles Barkley joined NBA TV to discuss the upcoming season and said that he thinks that the Boston Celtics will be "very fun to watch" this coming season.
From NBA TV:
"It's going to be interesting watching that team play because people just assume they're getting two All Stars back like it's all going to all fit together," Barkley said. "Let me tell you something, I saw Jaylen Brown and Jayson Tatum play. They're not going to sit around and watch Kyrie (Irving) and Gordon Hayward shoot the ball every time. Those two young kids are terrific. Anybody that thinks 'hey Kyrie and Gordon, you just shoot all the shots and we'll just stand around.' That to me is going to be very fun to watch."
On Wednesday, it was announced that the Celtics will host the Philadelphia 76ers on Oct. 16 to open the 2018-19 NBA season. It's a matchup that the Celtics are rather familiar with as the Sixers are an Atlantic Division rival and the two teams faced one another in the Eastern Conference Semifinals this past postseason. Boston was able to secure a fairly easy series win against the Sixers to say the least.
It's also worth noting that Philadelphia had a very young roster and didn't have a ton of postseason experience entering the series aside from guys like J.J. Redick and Marco Belinelli. Another year of development and experience for guys like Joel Embiid, Markelle Fultz, and Ben Simmons could lead to the Sixers having a big year, so it's not surprising to see the two teams facing off on opening night. Barkley also said that he believes it's a three-team race in the Eastern Conference between the Toronto Raptors, Celtics, and Sixers. He also believes that if Kawhi Leonard is fully buying into the Raptors, that Toronto could be just as dangerous as Boston and Philadelphia.
The Celtics appeared on opening night last season against the Cavaliers and that was the infamous game where Gordon Hayward was lost for the duration of the season due to a broken ankle. Barkley may have a point that chemistry may not happen overnight with this group of Celtics considering Hayward played just a few minutes with the team last season. In addition, Kyrie Irving didn't play down the stretch of the regular season and throughout the postseason.
There's no doubt that this Celtics team has a ton of depth and talent on their roster. However, they may not gel quite as quickly as many believe that they will.