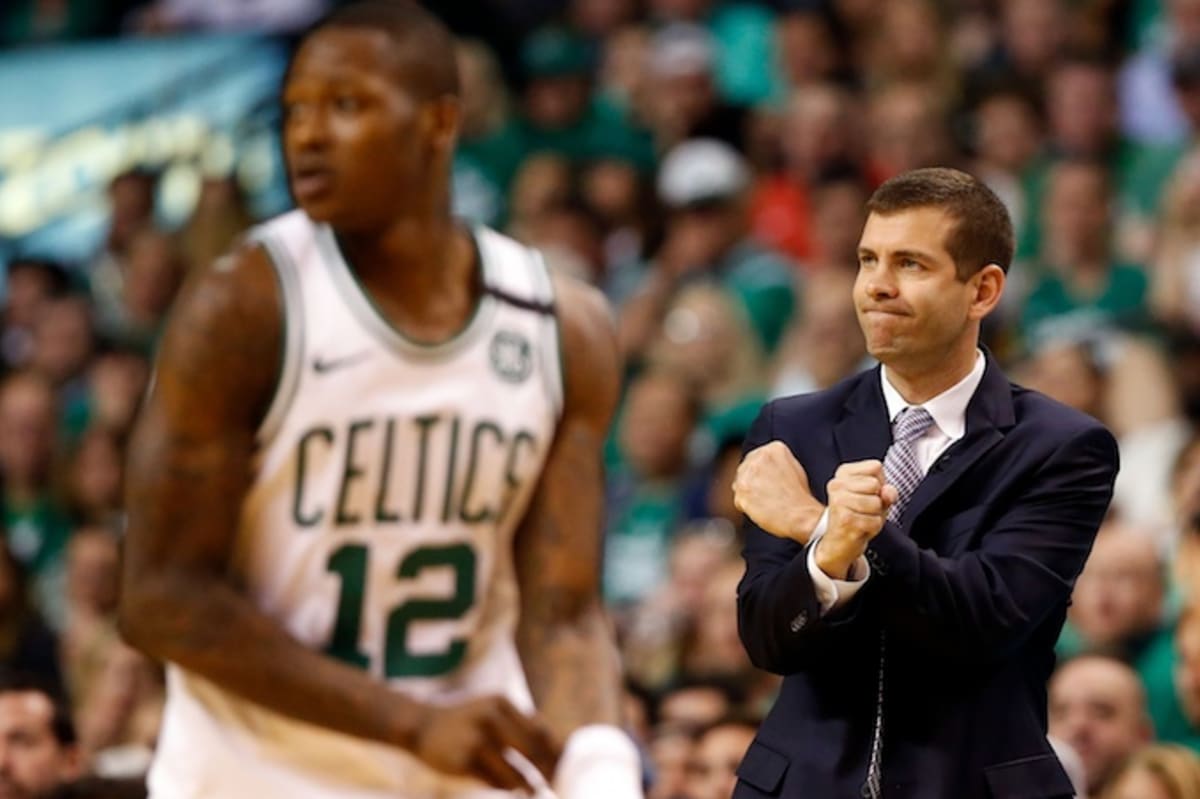 The Boston Celtics have an embarrassment of riches. Even with arguably the team's two best players, Kyrie Irving and Gordon Hayward, watching from the bench, the Celtics nearly qualified for the NBA Finals this past season.
Heading into the 2018-19 campaign, coach Brad Stevens has a beautiful quandary on his hands: he has too many good players. How is Stevens, perhaps the league's best coach, supposed to divvy up minutes? Inevitably, someone will probably end up upset.
Stevens is well aware of the difficult dynamics he has to manage. In a recent appearance on Chris Mannix's Yahoo Sports NBA podcast, Stevens acknowledged that his team is loaded—in fact, he thinks he may have as many as 10 starters on his roster.
"We'll just do it like we've always done it," Stevens said of allocating playing time. "Marcus Smart has come off the bench for two years, and I've never considered Marcus Smart to be a non-starter. I just think that you—we're fortunate enough on our team that we've got eight, nine, maybe 10 guys that are starters. So, we'll figure that out as the time comes."
Nine of those "maybe 10 guys": Hayward, Irving, Smart, Al Horford, Jaylen Brown, Jayson Tatum, Marcus Morris, Terry Rozier, and Aron Baynes. The 10th spot is likely up for grabs between Semi Ojeleye, Robert Williams, and Daniel Theis.
Stevens had a very political perspective—as you'd expect.
"For me, it's more about, we have a unique thing, and I think we all have to recognize that," Stevens said. "The starting thing, the finishing and everything else—we're going to have different lineups out there, and everybody's going to get an opportunity and lots of opportunities to make an impact."
The NBA regular season will begin on Oct. 16.