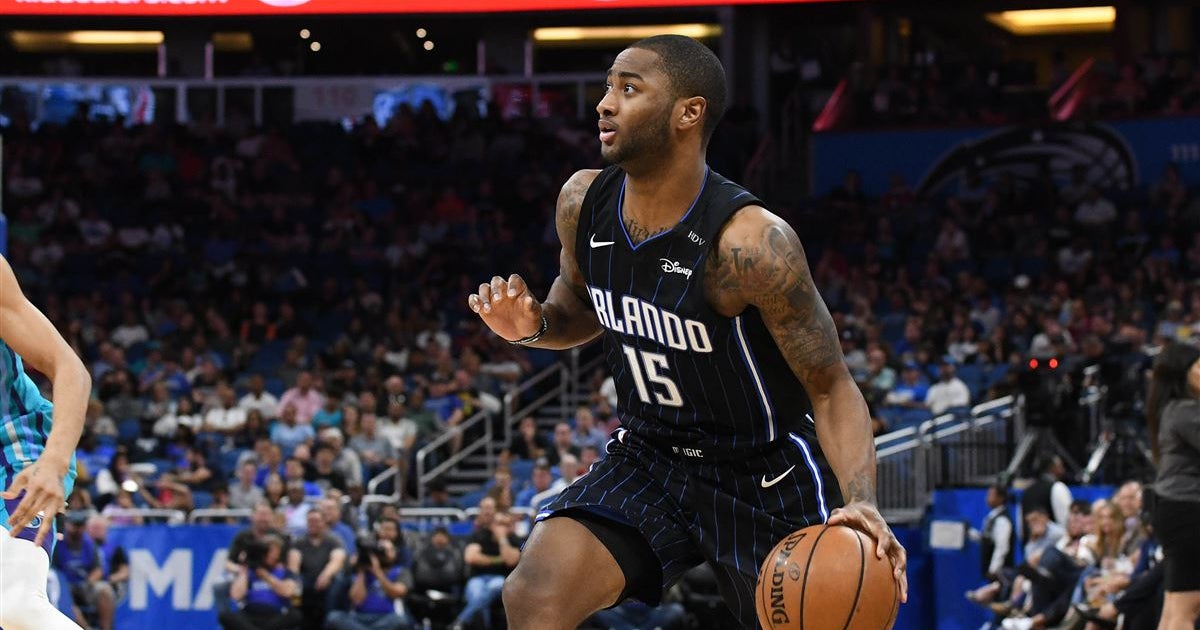 The newest member of the Boston Celtics didn't remain in town for too long.
The Celtics traded Abdel Nader to the Oklahoma City Thunder in exchange for Rodney Purvis and cash consideration. According to Shams Charania of Yahoo Sports, Boston waived Purvis on Monday just a week after being traded to the team.
Sources: The Celtics have waived guard Rodney Purvis, who was acquired last week in trade sending Abdel Nader to Oklahoma City.


— Shams Charania (@ShamsCharania) July 30, 2018
The Celtics shipping out Nader was a move that was made in an effort to save a little bit of money. Nader played sparingly throughout the 2017-18 season as he averaged just 3.0 points and 1.5 rebounds while shooting just 33.6 percent from the field in 10.9 minutes per contest. Boston had originally selected Nader with the No. 58 pick in the 2016 NBA Draft and he also spent time with the Maine Red Claws in the G League over the past two seasons.
From Tom Westerholm of Mass Live:
Nader's deal was partially guaranteed at $450k. Purvis, meanwhile, was fully non-guaranteed, and waiving him brought Boston a little closer to the luxury tax line. The Celtics will be motivated to get below the line if possible this offseason, since it would push their clock back on the costly repeater tax which is almost certainly coming, if they keep their talented core together.
Purvis has bounced around the NBA throughout the offseason thus far. The former Connecticut standout spent the final month of the 2017-18 season with the Orlando Magic after the team signed him to multiple 10-day contract. After signing a pair of 10-day contracts, Orlando signed Purvis to a contract for the remainder of the season. Earlier this month, the Magic traded Purvis to the Oklahoma City Thunder in exchange for Dakari Johnson and now Purvis is on the move once again.
The Celtics obviously already have a ton of depth in their backcourt entering the 2018-19 season. Now the team did deal with a huge injury bug last season with Gordon Hayward going down in the season opener then Kyrie Irving was forced to have season-ending knee surgery. Irving didn't play a single minute in the postseason, but the Celtics still were able to reach the Eastern Conference Finals before ultimately being defeated by the Cleveland Cavaliers in seven games.
Terry Rozier ended up being a big-time producer throughout the postseason as he averaged 16.5 points per contest, which was third on the team. Rozier also led the team in assists with 5.7 per contest while also shooting 34.7 percent from beyond the arc.
Boston obviously should have a very deep team this coming season, so Purvis wasn't going to fit into the team's rotation. Irving and Rozier figure to be the top two options at the point guard position throughout the 2018-19 season.