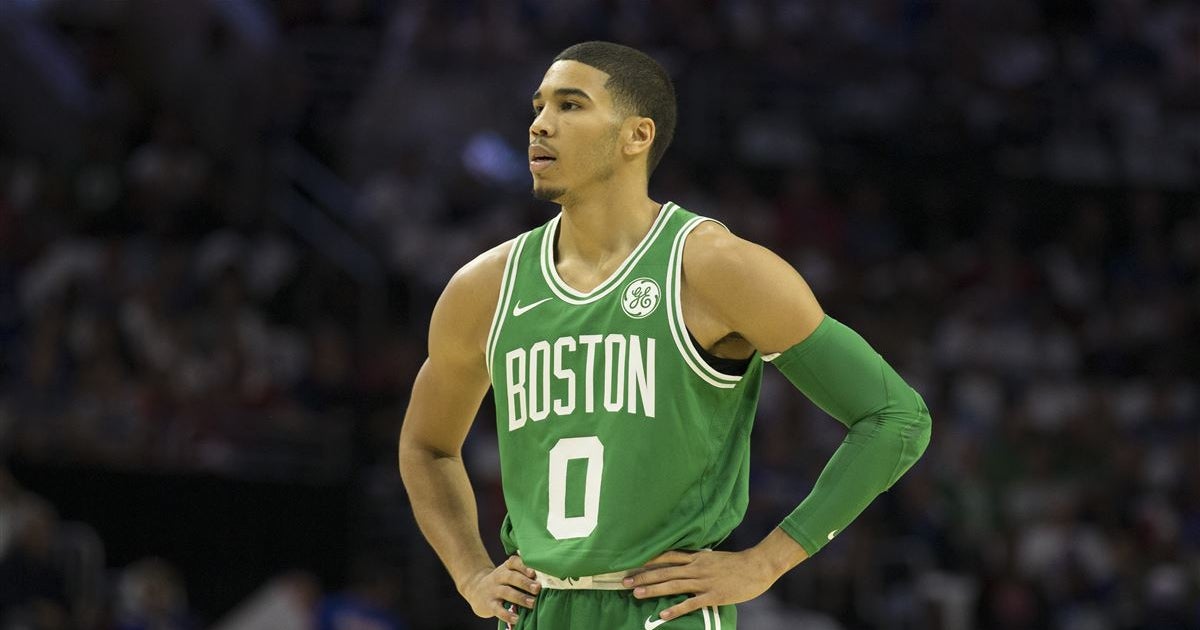 Like most NBA players in the offseason, Boston Celtics sophomore stud Jayson Tatum is spending part of his summer helping young hoopers refine their skills at a basketball camp. And like most NBA players at a basketball camp, Tatum turned a youthful defender into a helpless victim and the star of a viral video clip thanks to a vicious crossover.
On Wednesday at a basketball camp in Long Island, Tatum sent a young camper flying to the ground with an ankle breaking crossover. Adding insult to injury, Tatum stared down the camper while the rest of the camp celebrated the crossover by running around in pandemonium. Amazingly, Tatum was able to remain calm during the ensuing chaos and finished the play by throwing down a one-handed dunk.
Via Thuzio, here's the play:
.@jaytatum0 out here cooking campers at an appearance we booked on Long Island #Celtics #NBATwitter pic.twitter.com/ztQLxcpq3N


— Thuzio (@Thuzio) August 1, 2018
While Tatum made this move on a youthful defender, it does show what he is capable of and why Lakers legend Kobe Bryant is a such a big fan of the Celtics swingman.
"His game is really well flushed out,'' Bryant said. "Great midrange game. He can post up. He can finish at the rim. He handles the ball very well. He can shoot the long ball. I think there's still little itty-bitty things that he'll need to develop as his game progresses. Defenses tend to double him more to catch up to him.
"By and large, I love what I'm seeing from him, especially on the defensive end. Most young players coming nowadays just want to do the cute stuff. He seems to be the kind of player that doesn't mind getting dirty and being physical and playing hard at both ends of the floor.''