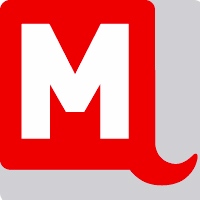 Boston Celtics forward Marcus Morris has signed with NBA agent Rich Paul of Klutch Sports, Shams Charania of Yahoo Sports! reports. Morris' twin brother, Markieff, has signed with Paul, as well.
The two brothers were previously signed on with Leon Rose of CAA. The move comes with both players entering the final seasons of their contracts. Marcus will make $5.4 million in 2018-19 before hitting the open market. Markieff, a forward for the Washington Wizards, will make $8.6 million.
They join a list of clients at Klutch that includes LeBron James, John Wall, Ben Simmons, Eric Bledsoe, J.R. Smith, Tristan Thompson, Kentavious Caldwell-Pope, Miles Bridges, Cory Joseph, Dejounte Murray, Nerlens Noel and others.
The Morrises signed their current contracts back when they were each on the Phoenix Suns, cutting Phoeinx team-friendly deals to remain on the same squad. But the Suns traded Marcus to the Detroit Pistons over the summer of 2015. They flipped a disgruntled Markieff to Washington just before the trade deadline of the ensuing season.
The Celtics acquired Morris in a trade for shooting guard Avery Bradley last summer. He averaged 13.6 points and 5.4 rebounds while shooting 43 percent from the field and 37 percent from 3-point range this past season.
—
Fred Katz covers the Celtics for MassLive.com. Follow him on Twitter: @FredKatz.